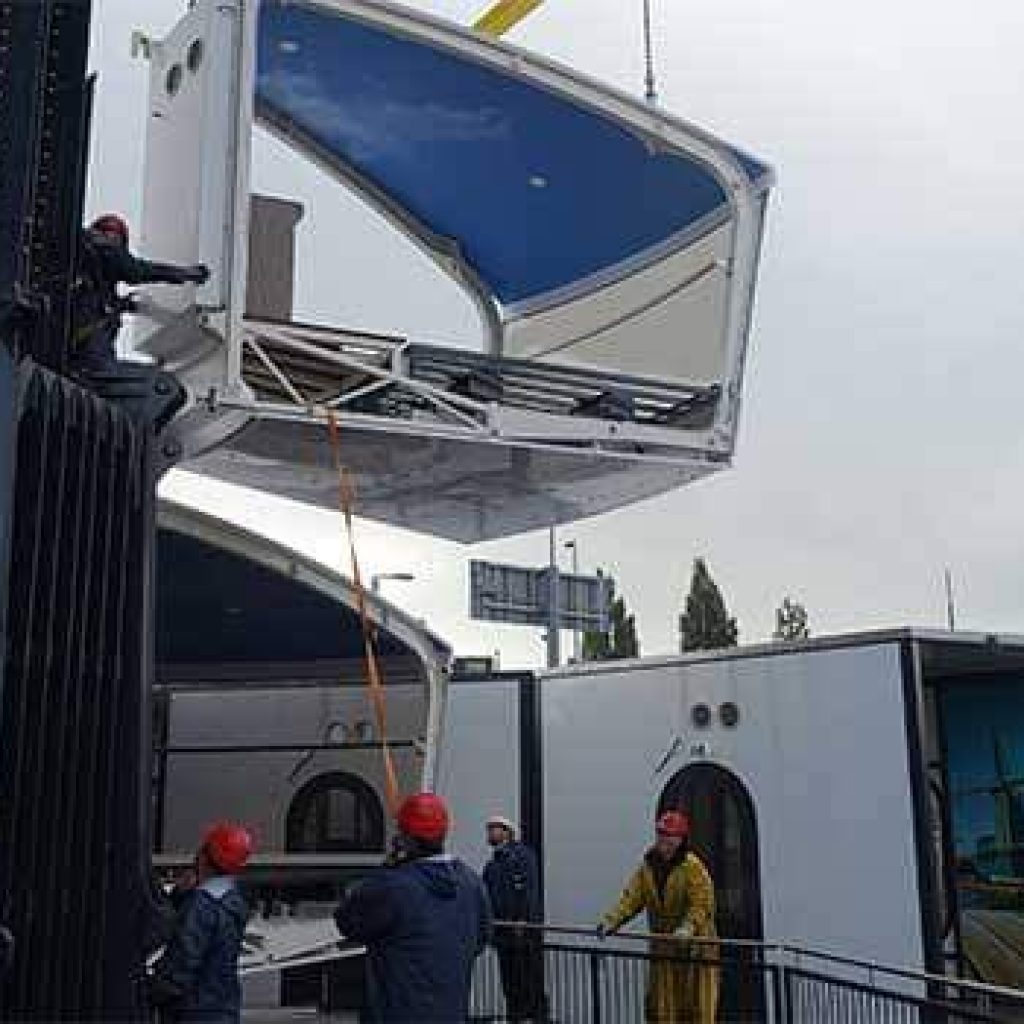 OUR RESTAURANT HAS A WEIGHT OF 40.000KG AND WILL BE PULLED UP TO A HIGHT OF 42.7 METERS FULLY HYDROLICH WITH HELP OF 4 STEAL CABLES.  ONCE THE RESTAURANT REACH HIS HIGHT, THE FLOOR START SPINNING SO YOU CAN SEE ROTTERDAM FROM ALL SIGHTS
like to see how this all work?

Here you find some videos about our restaurant (dutch spoken only).