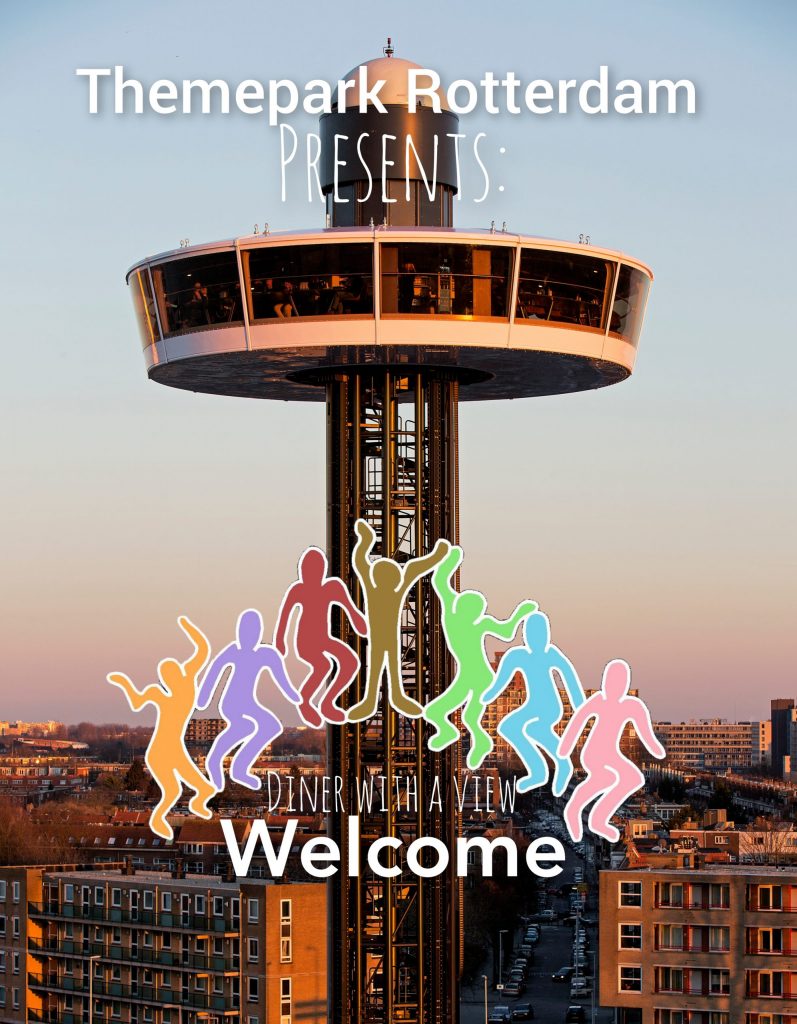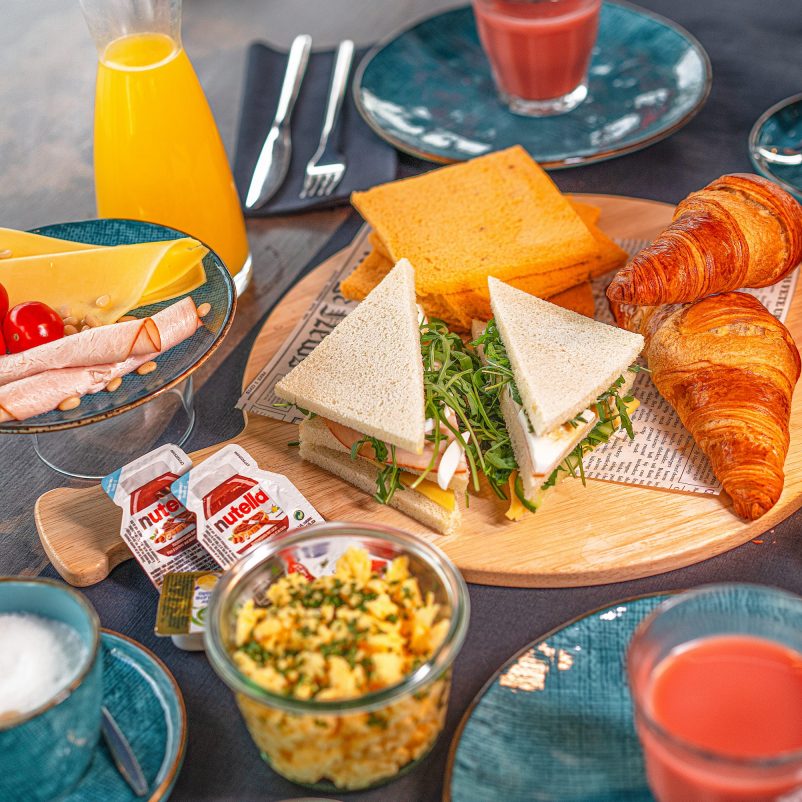 BREAKFAST

1 hour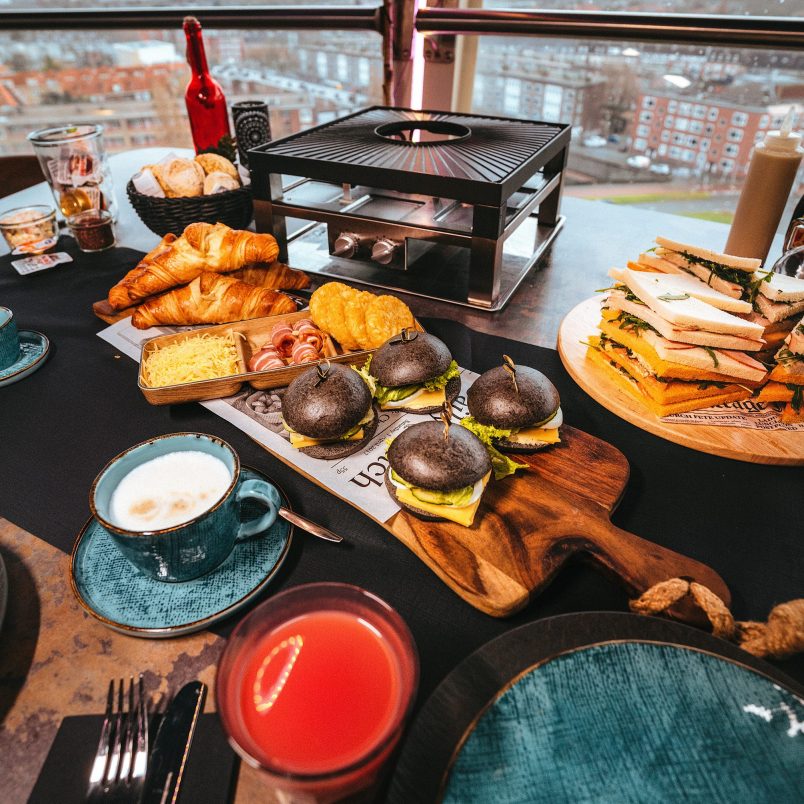 LUNCH

1.5 hours flight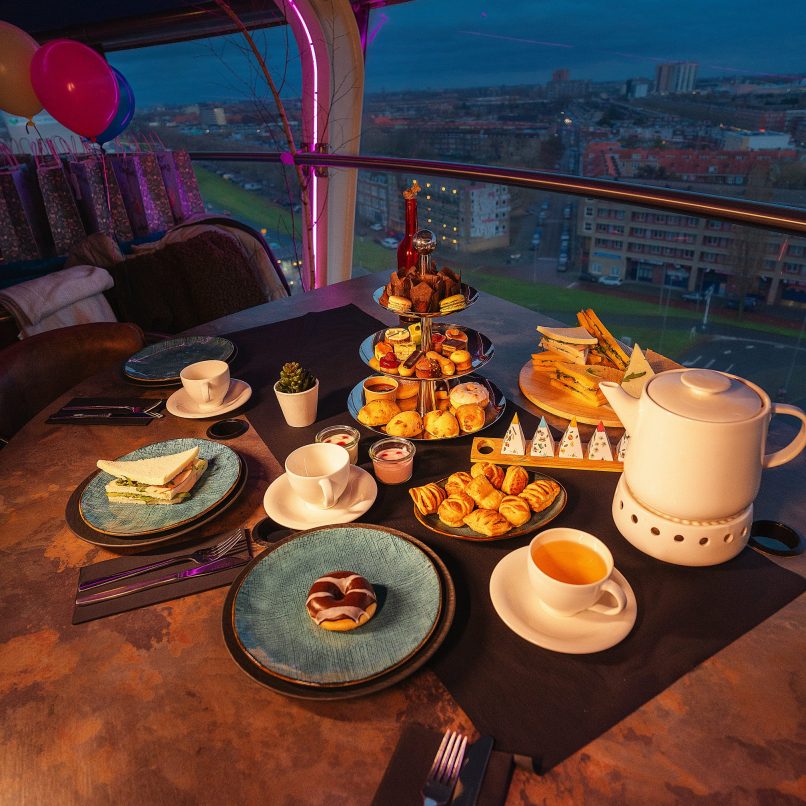 HIGH TEA

1.5 hours flight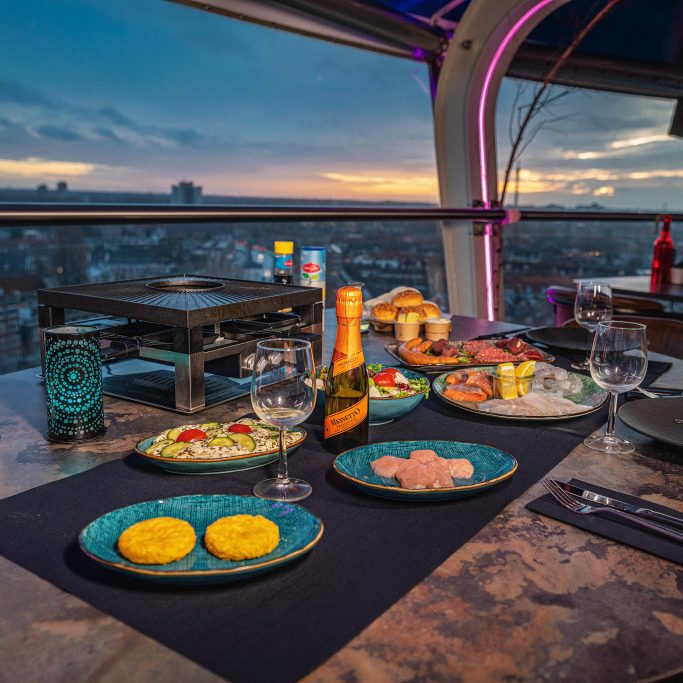 DINER

2.5 hours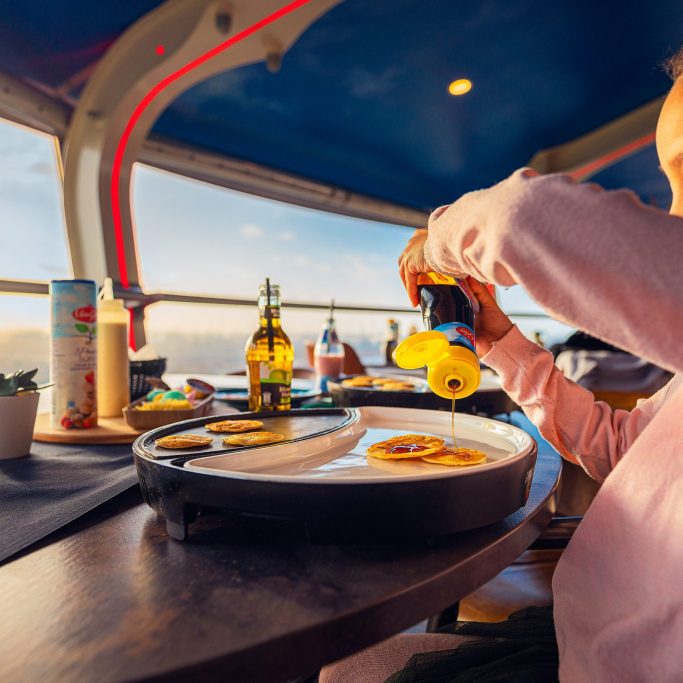 FOR THE CHILDREN

PANCAKES
DINNER WITH A VIEW
You will get on board on the "all inclusive" UfO Restaurant. The door will close and slowly the restaurant will go up to 42 meters into the sky, where you can enjoy a lovely lunch, high tea, high wine, and/or dinner. You will experience a unique adventure with a beautiful view of the skyline of Rotterdam. When we are up in the sky, the floor will slowly begin to turn around.
FREE PARKING AND CONSUMPTIONS ARE INCLUDED IN ALL ARRANGEMENTS
DIRECTLY MAKE A RESERVATION? Click on the white beam below on the right side of the page and choose "book a table", choose the number of persons, and choose the preferred date with the preferred time. (Our tables are situated on a floor that turns around. Therefore, they are fastened to the floor and can't be moved. The maximum number of persons at a table is 6 persons. If your company consists of more than 6 persons, you can book more tables. Of course, we will make sure that the tables are next to each other.)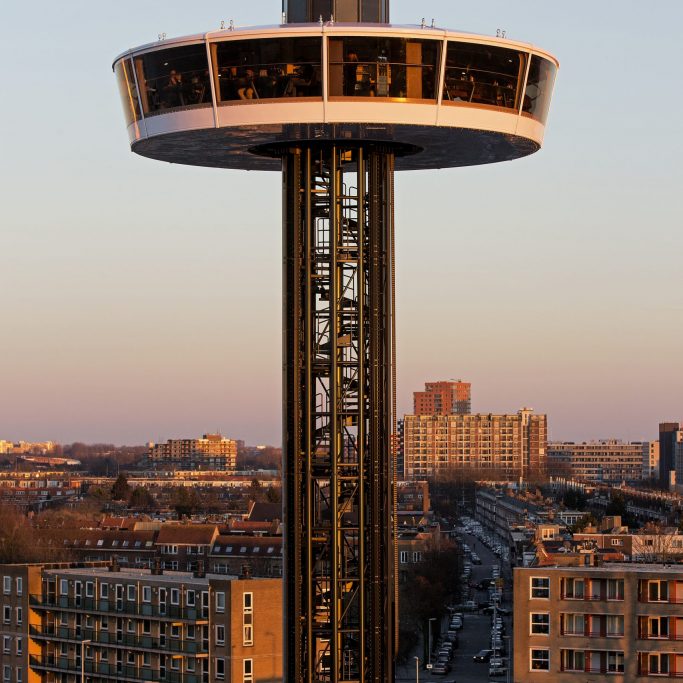 PICTURES AND MOVIES

IMPRESSIONS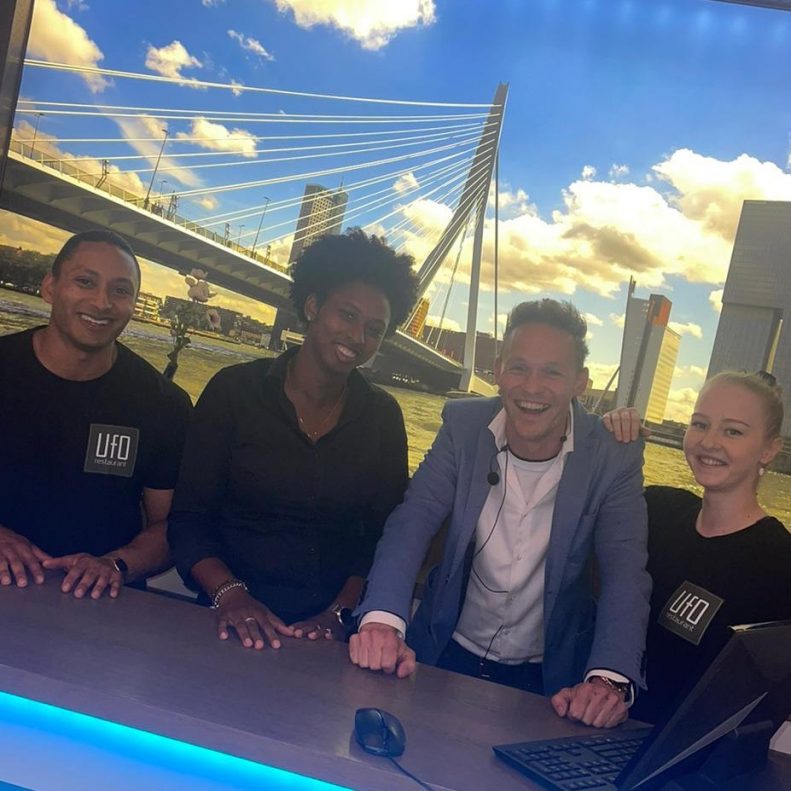 INFORMATION

contact
Ensure your place in the UfO restaurant with an online reservation. You are requested to be present 20 minutes prior to departure.
Opening hours UfO: all days        11:00 am til 09:00 pm.
Additional information:
at windforce 10 the restaurant will take off until a maximum heigth of 20 meters.
with a view to safety precautions the restaurant is not accessible for strollers, rollators, wheelchairs, disabled persons, and pets.
Because the UfO Restaurant is an attraction, there could be a technical failure at one point in time. We don't want to take any risks. Therefore, we will let you know in advance if something like that happens. We will then make a new reservation.
Free parking