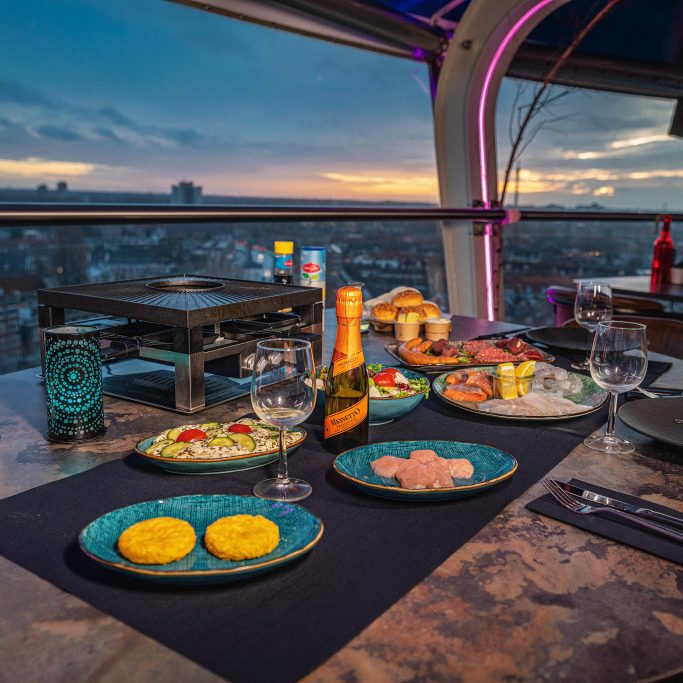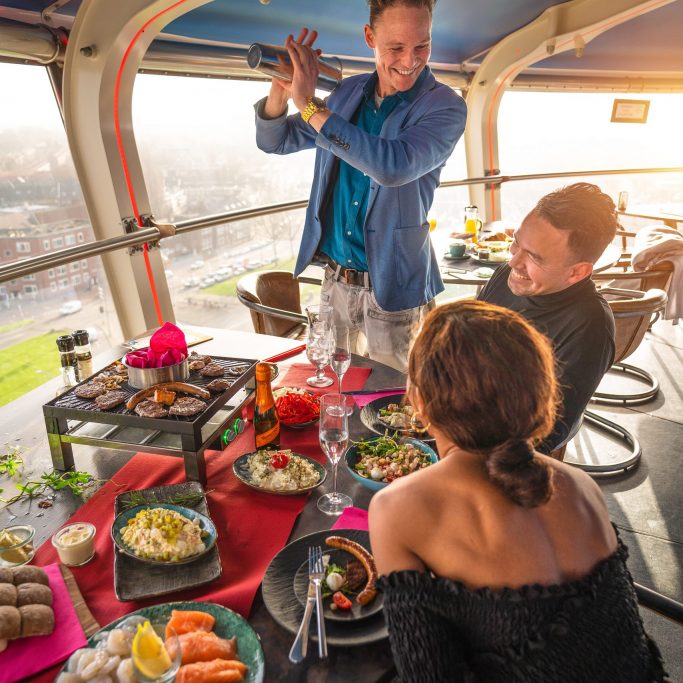 EVERY DAY FROM 17:30 till 20:00
We welcome you with a drink and bread with toppings in our bar.
At 18:00 we take place in our moving restaurant and take off.
Inside UFO:
Meat *vegetarian or halal option available:
Two kinds of steak, hamburger, chicken.
Fish:
Salmon, shrimps, whitefish.
Vegetables:
Bell pepper, onions, mushrooms, courgettes.
Fries
Salads:
Potato salad, and salad with mozerella, cucumber, and tomatoes.
Dessert:
A dessert made of chocolate
Drinks:
Soda's, juices, fristi, chocolatemilk, coffee, tea, beer, red- and white wine are includded. Do you prefer liquor or a cocktail? At an additional cost we have a smal bar inside the Ufo.
Adults     €42.50 p.p. monday till thursday
                   € 49.50 friday till sunday
Children up to 12 years €27,50